Quite possibly the end to the Bad Hair Day.
Confession: I don't wash my hair every day.
Bigger Confession: I go as long as I can without washing my hair. So French of me, right?
While I wouldn't say all the genes passed down to me from mama and papa bear were the best, I did get a head of wild, naturally curly hair. What I often refer to as "the beast" is in fact simple to tame and when blown out, can last 4-5 days without a washing. Yes. I am that annoying person who can wear my hair both curly and straight. Sorry I'm not Sorry.
Back to the whole not washing your hair thing though... I have found in the past months so many great hairstyle ideas - many of which can and SHOULD be tried on dirty hair - that I just have to share. In fact, most of these look better on days 4 and 5, you lucky dirty-haired broad!!
Mad Props to The Beauty Department, where I found most of the below images and demos. Happy Hair Days Lay Ahead!! Feast your eyes on the best reasons not to wash your hair...
This one is way too easy. Why haven't I done my hair like this more often?
How to
Ooh La La - So Brigitte Bardot.
How to
Pony AND Headband:
A 1-2 Punch to dirty hair
How To
Rock this on a casual Saturday or to a Cocktail Party
How To
My Little Piecey Pony
How to
Simple and Easy and Topped off with a Pretty Barette!
How to
Knotty Girl
What's better than a web How To? A video! Check it out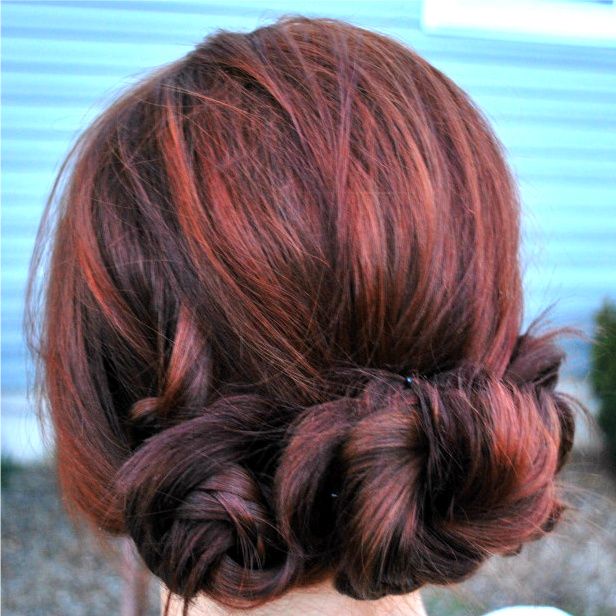 Looks pretty even when you don't rock an awesome red color
How to