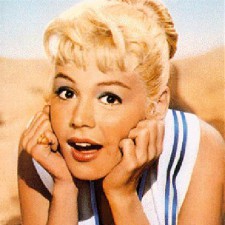 ♪ "A Regular Tomboy, Dressed for the Prom, Boy. How cute can one girl be?" ♪
Did anyone else love the Gidget movies as much as I did? I grew up with a mom and an aunt who inspired many things but mainly I can thank them for my love of Motown music and squeaky clean movies like the entire Gidget series (Gidget goes Hawaiian, Gidget goes to Rome, Gidget Grows Up).

Well on this Tuesday, My Broads, I invite you to look forward to summer and channel your inner surfer girl. Given the trends this year, you needn't look very far...

Retro Inspired Swimwear

Gidget rocked lots of cute suits - many of which were one-piece, boy short bottoms, or halter style. There really are so many options out there right now for each body type. Don't be discouraged by her pixie-like frame. Broads with curves look even better in these styles.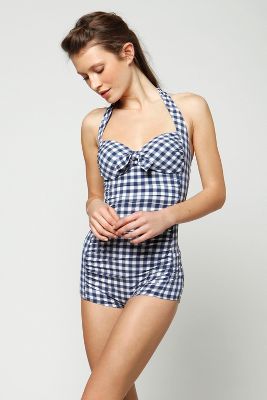 My favorite choice: You can wear this as a swimsuit or be daring and tie a white collared shirt over it for a super summery, "we wear short shorts" look.
Dolly Gingham Maillot Suit Anthropologie
Nanette lepore swimwear, $154
Lisa Curran retro style bathing suit, $110
Nanette lepore swimwear, $94
J Crew stripe swimwear, $68
J Crew j crew swimwear, $52
Swimwear, $52
Sporty Shorts
Whether they're high-waisted, denim cuffed, or actual boardies (she did actually surf!), cute bottoms are a must. Below are some options. *Money-Saving Hint* Cut an old pair of skinny jeans to get this same look for free. You can bet the Gidge wouldn't spend a fortune on cut denim!


Date Night with Moondoggy
Oh, Moondoggy. The Gidge may have had a tough outer shell, but she had crushes like anyone else. Below are some evening options I think she would have busted out on a date with dreamy Moondoggy. Think corset and halter tops and fun, flirty dresses. 


That's all I've got. Happy Tuesday!