I cannot tell you how many times I look at an outfit in the mirror - whether it's a dress, a cardigan, a flowy top and say to myself "This would be cute, if I just cinched it". I then recall the SNL Gap Girls skit while simultaneously holding my hands tight on the outfit where the imaginary belt would be. Am I the only broad who does this??

I love belts. Skinny belts, thick woven belts, belts tied in knots, you name it. They can polish an outfit, add a little something to a monochromatic look, and are the perfect thing to throw in a suitcase just in case you need it. So, on this Tuesday Museday, I give you some looks I love as well as the belts that can pull them together.
The Looks

Over a Blazer
Break up a Maxi Dress

Over a Cardigan
Belt a boxy jacket

Wear it with a Cocktail Dress
Seriously, this girl knows a belt better than anyone.
I love it over a sweater and skirt combo.


The Belts.....

The Skinny
These are the most versatile since you can wear them at your natural waist or higher, depending on the look. *Hint* Buy the belt as it would fit at your natural waist and then get a shoe repair place to punch a few more holes closer in, where you might wear it higher up, at an empire waist line.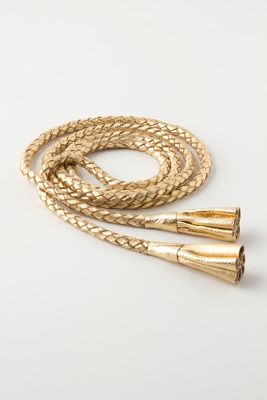 Tassels are in style in a big way this Fall. This belt is so perfect since you can tie it to fit you -no  holes!
Wanna really get crazy? I think this could double as a necklace, tied low and loose.
Thrice Around Belt, Anthropologie
The Cas Look

Classic and Simple. This belt will look great over a dress or
long sweater and pairs perfectly with Riding Boots for Fall.
Single File Belt, Anthro (again)



Blinged Belt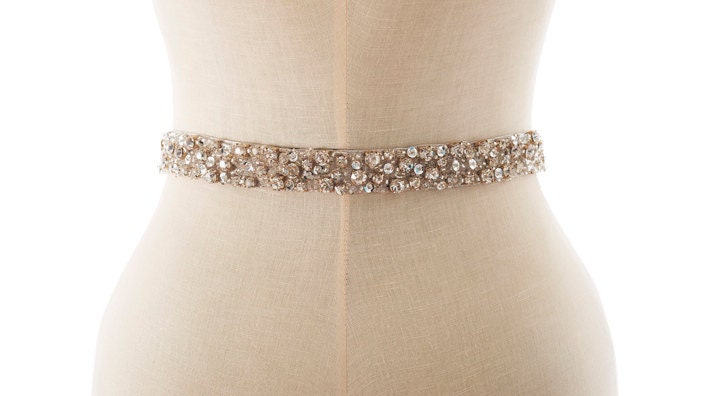 Okay, so these might be intended for bridal attire but I disagree! This could look so great over an LBD
or can dress up a simple top for a night out.
BrideMadeManhattan, Etsy