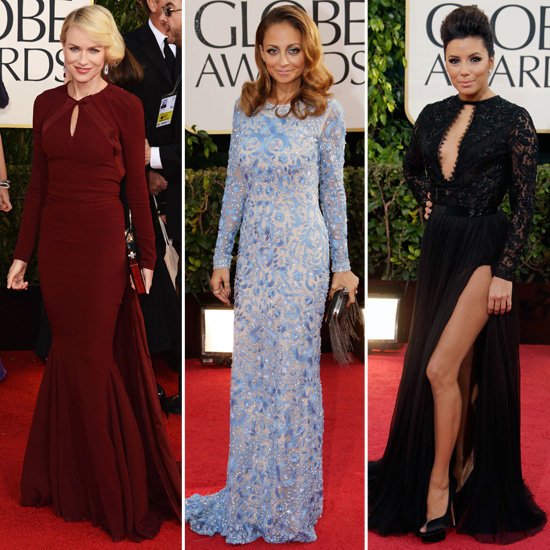 It's that time of year again, my broads. Awards Show season is upon us and from last weekend's display of fashion, apparently so are sleeves! I must say I am really happy that these starlets, despite being in LA and pretend-complaining about the cold, actually dressed like it was JANUARY. Deep gem tones, wintry flowiness, long sleeves, well done! So, it's only appropriate that I pay homage to the fact that sleeves are very much back or at least until the temp rises again from the depths of 40 degrees (at least for us Californians). Dare I say, that 'twas the Duchess who may have started this back with her sleeved wedding gown?
Oh hey, Pippa. I know you had sleeves too. Calm Down. 
But I digress.... what I love most about what these women chose is that they squashed the idea that long sleeves = not sexy. Au contraire!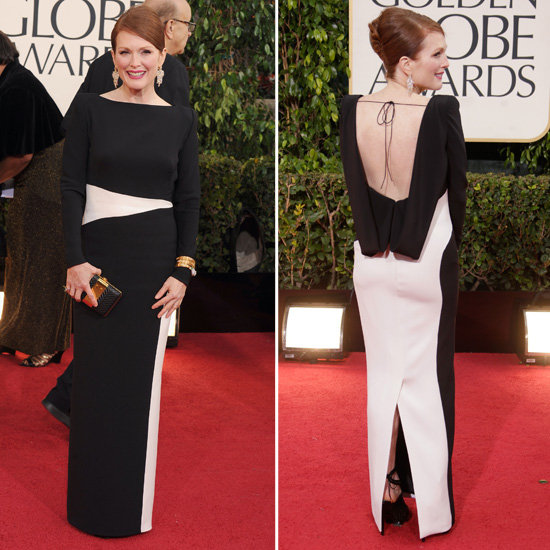 Here is my tip for long sleeves. If you choose something with them, be sure there is a nice contour, open back, deep V, SOMETHING to give it that little something. See Julianne's lovely portrayal above. 
Here are just a few options I found that I think fit the bill for those cold, cocktail party nights. 
Wear your heart on your sleeve....
Cut 25 Long Sleeve Asymmetrical Dress, Piperlime
Alicia Dress from French Connection, at Nordstrom
I'm spent. Time to think up drink ideas for my Oscar Party.