Another year, and another successful Academy Awards Party is under this broad's belt. I know I am over a week late in this post and I know that I barely am sharing any photos from said party, but you know what? I enjoyed the party. I didn't take perfect photos with an expensive camera. I didn't wait to get perfect lighting in the bar area to show the sparkle of my drink favors. Instead, I enjoyed the company of dear friends and nursed a slight hangover from a fantastic party the night before. But because I promised some friends I would share, Here goes....

Inspiration
Pretty much everything new as far as decor came from ideas or straight copycatting from the wonderful Glitter Guide, which I shared earlier here. I went for the gold, literally. Here were some of the new additions this time around.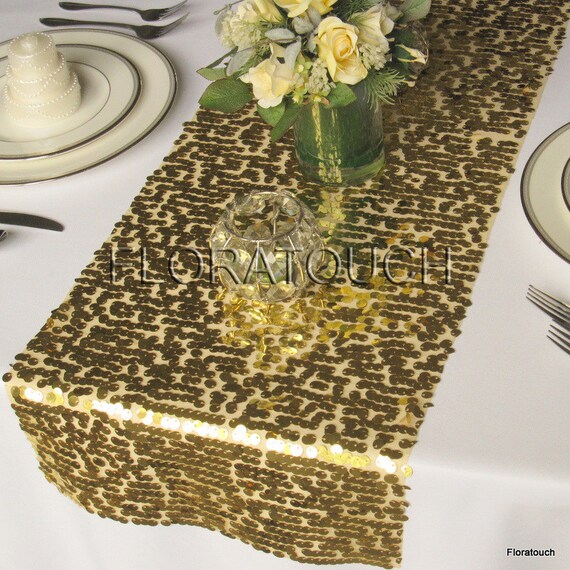 I added some sparkle to the food spread with this gold sequin runner from  FloraTouch.
 It was a fun extra and the price was right. Only 12 bucks!
And you know I'll be using that again. 
I can't get enough of polka dots these days. Inspired by glassware like the above, this money saving broad bought reusable plastic champagne flutes and busted out my gold paint pen. Only precaution: start the dots below where the lips will touch when drinking. Poisoning your guests is not classy. Photo thanks to domestikatedlife. 
I fell in love with this table paper runner. I used it to wrap the bar area,, my coffee table and even used it as the backdrop for the oscar pool and best/worst dressed list.
Thanks, Paper Source.

I can't plan this party each year without the fun task of coming up with themed food and drink names. For this year, I served the following nods to Best Picture nominees:
Les Mis Fizz - 
My own concoction of Vodka, Elderflower Liqueur, and Champagne
Zero Dark (n Stormy) Thirty- 
Beets of the Southern Wild - 
Life of Pie - 
Mini carmelized onion and feta mini quiche a la Trader Joe's
Mango Unchained - 
Amour - 
Caprese Salad Kabobs, with heart shaped tomatoes cut as shown on Recipe By Photo
Salami Lining Cheesebook - 
This was brought by a clever friend and was a classic salami, cheese and cracker spread
There wasn't a badly dressed drink in the house.  I used Gold Glitter Tape, Gold Garland and Skewer Sticks to create sparkly stirrers. And my house always has some striped straws laying around so I added those as an option as well.  
Speaking of Best Dressed....
Apparently the '90s were back at the Oscars this year, and not in a good way. I saw far too many styles of dresses and jewelry (Back necklaces?? Really?) that reminded me of my high school dance photos. 
I'd like to award Best Dressed this year to Naomi Watts, for being the only person who decided to take a risk. It was worth it and so well done. Could this possibly fit any better? And no, it's not a risk to wear a dress that looks like a the fabric swatch of a couch. 
Close second goes to Kerry Washington, who actually wore a color. What an original idea!   And let me add that "color" doesn't count if it nearly matches your skin. Or your hair. You know who you are, ladies. And I'm disappointed.
That's all I've got this evening, my broads. Here's to parties, traditions and enjoying the moment.