On my long list of favorite things, gifting is right at the top. There is no greater feeling than coming up with a perfect gift for the right recipient. With the holidays coming up, there seems to be no more appropriate time than now for offering some of my favorite gifts of the past to help inspire the rest of you broads out there.

For today, I'd like to share with you an idea that came to me when a good friend's birthday came around. She had mentioned to me a few times that while she loved hostessing, she didn't always have the right supplies on hand.  Or, even if she did, she didn't always know how to use them. Well, my broads, an arsenal is only helpful when one knows how to use it in the battle. So, I gave to her "The Classy Broad's Hostessing Kit" - complete with some of my favorite items to have on hand, as well as a list of ways to use each one. She loved the gift, I loved putting it together and all were happy.

Packaging


I am a sucker for cute packaging.
Since this gift consisted of many small items, I wrapped each individually with bright tissue paper and (of course) some Divine Twine. 
After wrapping each item, I included a shipping label on the outside with a description of what was inside, as well as uses for each item. I love these labels. They look cute and are very affordable. I have used for lots of purposes in the past including gift wrapping and as an address label on the outside of an envelope. 
The Goods
Now on to the fun stuff…. here's what was inside said Hostess Kit:

A Festive Sign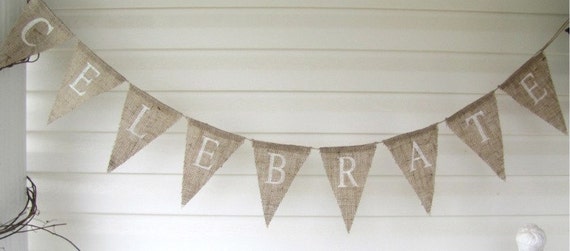 Every hostess needs a fun sign.  What's better than one that just simply says "Celebrate"?
It works for all occasions and the burlap with glittery white text makes it seasonal and appropriate for nearly any color scheme. Sign from funkyshique.
 
Any holiday under the sun
Personal Accomplishments (did your roomie or loved one get a promotion? Bust out the sign!)
Just Because (I
t's Wednesday!
)
Mason Jars

Call me a broken record, but these things are so multipurpose and so affordable  you can't afford NOT to have a few on hand. Mason Jars are the utility players of home decor. I purchased mine at World Market, but any hardware, kitchen or storage store will carry. 
Cocktail Glasses (I recommend the 12 oz or smaller size for this)
Chalkboard

So yes, this is kind of another sign but I promise you will find so many uses for it!
The above I bought at a local store but Paper Source has a great version as well.                                                      
Menu Display for a dinner party
Welcome Sign on Front Door
Inspirational Quote
Personal Message for your loved ones/Roommates/guests
Striped Straws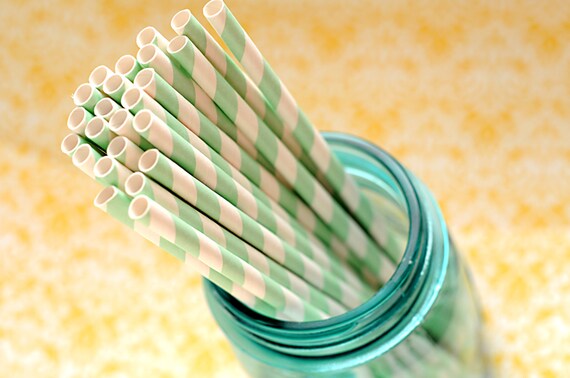 While totally not necessary, Striped straws add a spunky touch to any party. Thanks to Etsy, you can find them in a rainbow of color options at great prices. They're a small detail that go a long way; g
uests always comment on how fun they are.
Striped Straws purchased by
Fancy That Loved
Drink Stirrers/Favors (just add a fun flag or ribbon at the top!)
Place a sign or flag at the top and use as a stand on a cake or cupcakes 
Having a party with a photo booth? Make fun signs using the straws as the base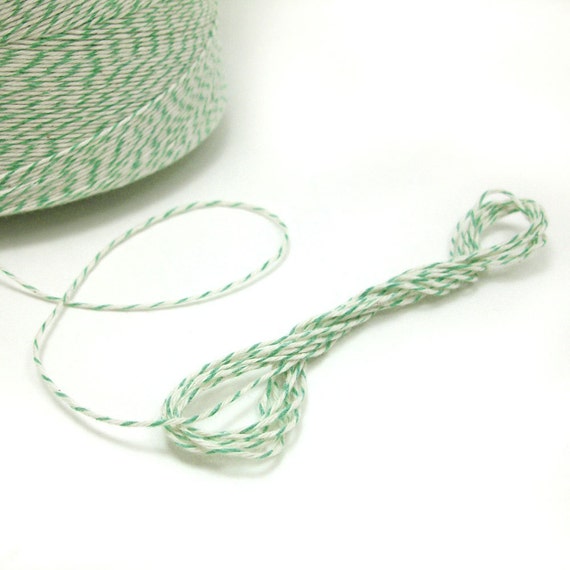 Like the mason jar, I have already shared my love for twine on several occasions. It's something that is great to have on hand and I seem to find new uses for it all the time. The best part is that if you order 200+ yards, it lasts a long time. In fact, the twine I still use all the time was purchased and used for my wedding decor over 2 years ago. It's the gift that keeps on giving! Mint Green Striped Twine From Oh Hello Magpie.
Hang a sign
Wrap around a mason jar or vase to add an extra touch
Tie around napkins and you have a napkin ring
Tie around wine glasses with tags and you've got DIY wine charms
Tie around a wine bottle, use the package labels mentioned above and write a personal message ("Happy Birthday!", "Happy Anniversary!", etc.) for an easy gift
Use with mini clothespins to hang photos, holiday cards or seating place cards
Ribbon for a gift ("brown paper packages, tied up in strings…")
Cooking or Baking (its actual purpose!)
Kraft Paper Tags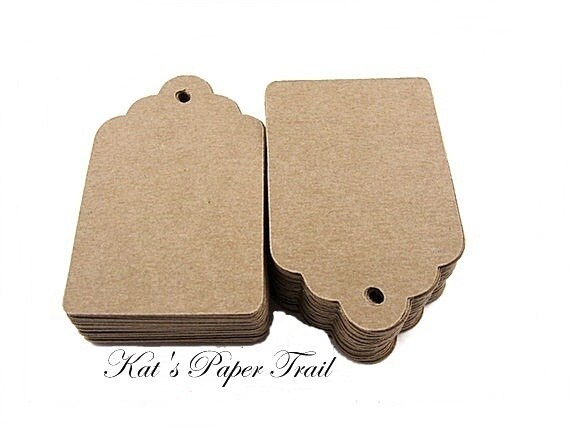 These are much like the shipping labels I love, but smaller. This is another item you'll be glad you have on hand when you need to wrap a quick gift or are having over more people than you have wine charms, name cards, etc. 
Kraft Paper Tags from Kat's Paper Trail
Attach to twine and you've got a wine charm
Attach to twine, tie around a napkin and your napkin ring doubles as a place card
Forgot a card? Write your message on this and tie around a gift
Place Cards

I love giving these as gifts because, really, everyone needs them but no one ever buys them until they need them. And generally when you're looking for them, they are nowhere to be found. If you're lucky to live near a Paper Source, you'll never be out of luck but for those who aren't as fortunate, it's a great thing to stock up on or gift to another. 
The above place cards (and what I purchased for my friend) are from
World Market
. 
Place cards for an assigned-seating dinner party
Setting up a buffet-style party? Label each food item to decrease questions of "What is this?" from guests
Mix and Match
The best thing about these above items is that none of them will break the bank (other than the burlap sign, everything is well under $10 per item). You can create your own hostess kit for a deserving friend and really decide how much you want to spend. You can also add more personal touches to cater toward the recipient. If you know this particular friend throws a Christmas or St. Patrick's Day party each year, buy items in a color scheme that will help them prepare. If the friend is a baker, add something fun like cupcake liners or fun birthday candles. The personal element to this gift is what makes it thoughtful. And yet, it's really not hard to put together!

I'll be adding more of TCB's favorite gift ideas from now until Christmas/Hanukkah/Kwanza. Until then, my broads…..