I don't remember what day it was last week that I first laid eyes on my new obsession, but I can't get it out of my head. I'll admit it - I discovered it during a late night Pinterest binge. Let's not judge. We've all been there. Since I am the marketer's dream (this is literally a nickname of mine, coined by my loving better half who just so happens to be in that business), I am pretty sure the image was served up to me based on my previous likes and pins. I'm not naive enough to think I just discovered this glorious specimen all on my own. But I digress.
Here she is in all her glory....
That cozy, chunky, wrap-me-up-in-it-immediately, throw blanket. Can you even?
I don't even know if I need to explain why I love it so much. It's just so lovely. It appears to be a chameleon, too. It would work so well in many decor styles. Modern? YES. Traditional? ABSOLUTELY. Ecclectic? OF COURSE. Coastal Chic? DUUUHHHHH!!!! I really just can't put into words how much I love this thing. Is it weird that I am now secretly hoping to be in an icebreaker where the question is "If you could be a throw blanket, what kind would you be?". Is anyone still reading this at this point?
If you are, chances are you agree with me. If that is the case, I have good news and bad news.
The Good: These blankets are available from many retailers and even small businesses and crafters on Etsy.
The Bad: As many of us find in life when we love something, it comes at a high price. Like a big one. Like, as in the one I loved the most was nearly $700. For a blanket. OUCH.
The Ugly: Other than my crying when I first saw the price tag, there is none to speak of. This thing is just. so. pretty.
Let's take a peak at a few more images of this chunky monkey...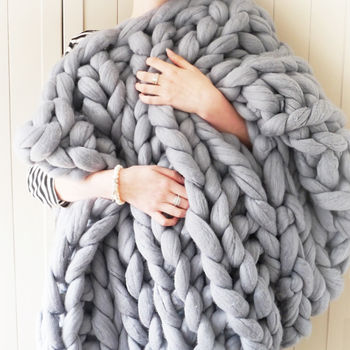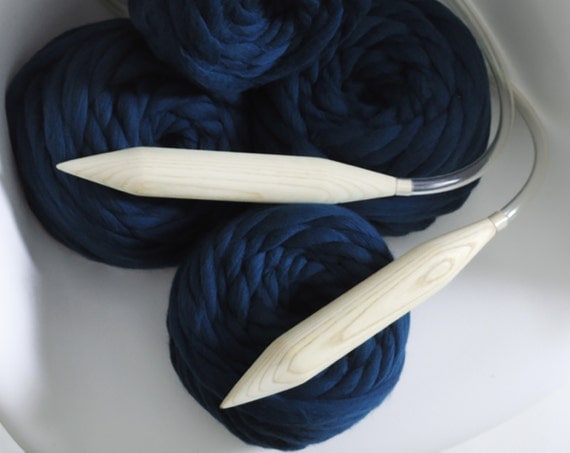 Though I am thoroughly convinced that this is something I would have forever, it's definitely been added to my longer-term (READ: WHEN I WIN THE LOTTERY) wish list.
Maybe I am late to the party on this one, but if I just was successful in introducing this to one person who hadn't seen the dreamy chunkiness yet, I'll call it a win.
Until next time, my broads.